Muntadhr Naji has spent much of his life loving to cook. He enjoys all sorts of food, but loves burgers especially.
He eventually got tired of his friends telling him to open a restaurant. In their eyes, he loved to cook for them so much that it made sense for him to take it up full time. It's what he wants to do.
He didn't need much convincing to open the first Charger franchise.
With Charger, Naji wanted the restaurant's menu to feature fresh, home-style food – but home-style food pushed to the extreme.
Everything must be fresh, just like at home, and everything – right down to the sauces and onion rings – are made in house; but, unlike at home, Charger boosts up its meals with a generous number of extras and the sort of menu offerings that have guests saying, "Oh, what?! OMG: yes, please!!"
Naji's cooking has always pushed to the extreme, experimenting with flavours and food concoctions – especially burger concoctions… and poutine concoctions.
It is always Naji's hope that when guests receive their food, they receive it with wide eyes, dropped jaw and an all-round stimulating look on their face; and this is what Charger is all about.
Naji knows that guests to his restaurant are here for an experience, and one that's really going to get them excited for their food.
All of us on Naji's team are excited to share with you the electrifying Charger experience.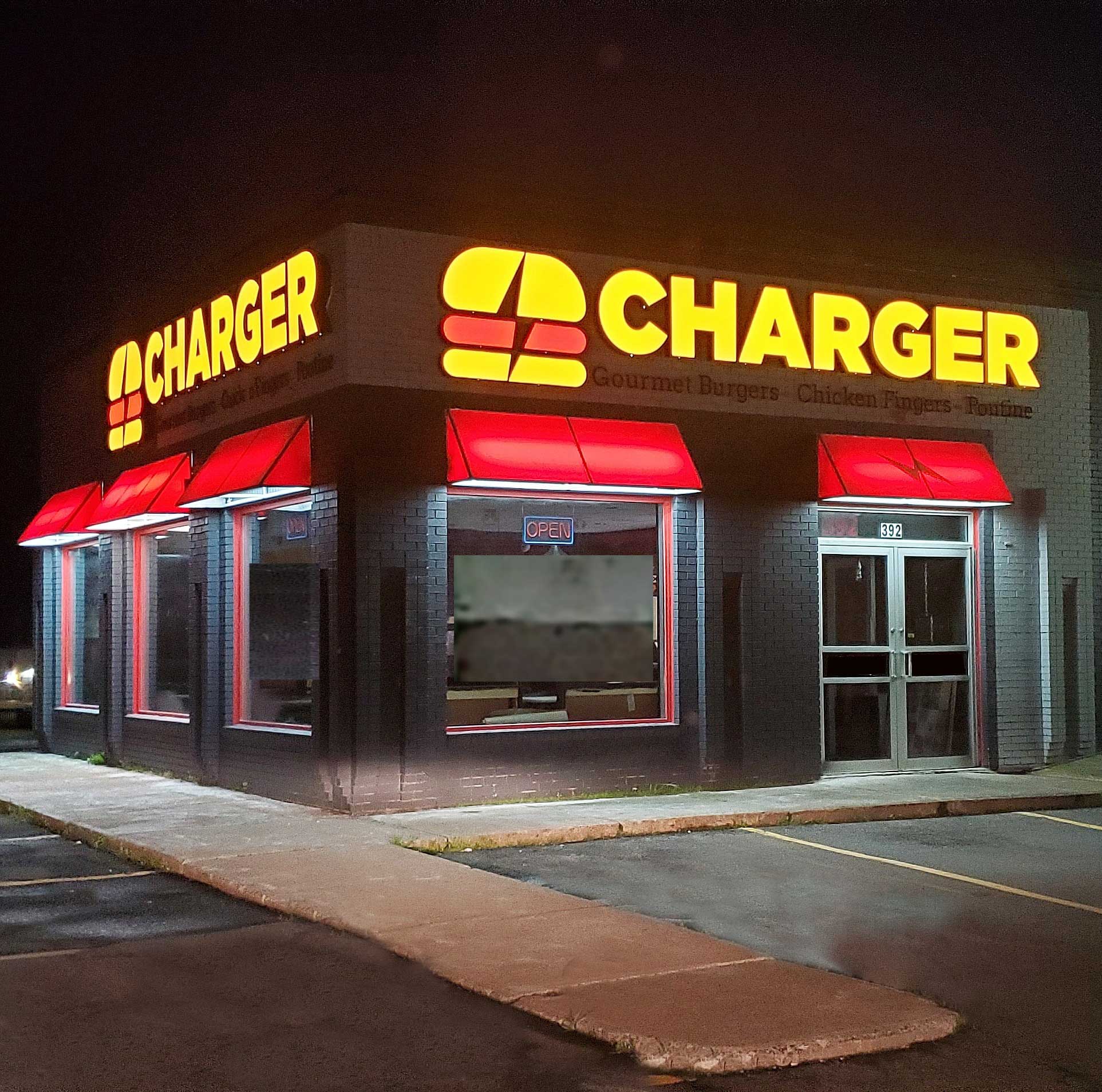 Great food, with actual flavour. Friendly staff, and absurdly fast service. Strongly recommend.
Everything was made fresh to order and was delicious! We got the mozza stick double cheese burger…
Some of the best burgers I've ever had, and amazing staff to boot! Large portions · Great food